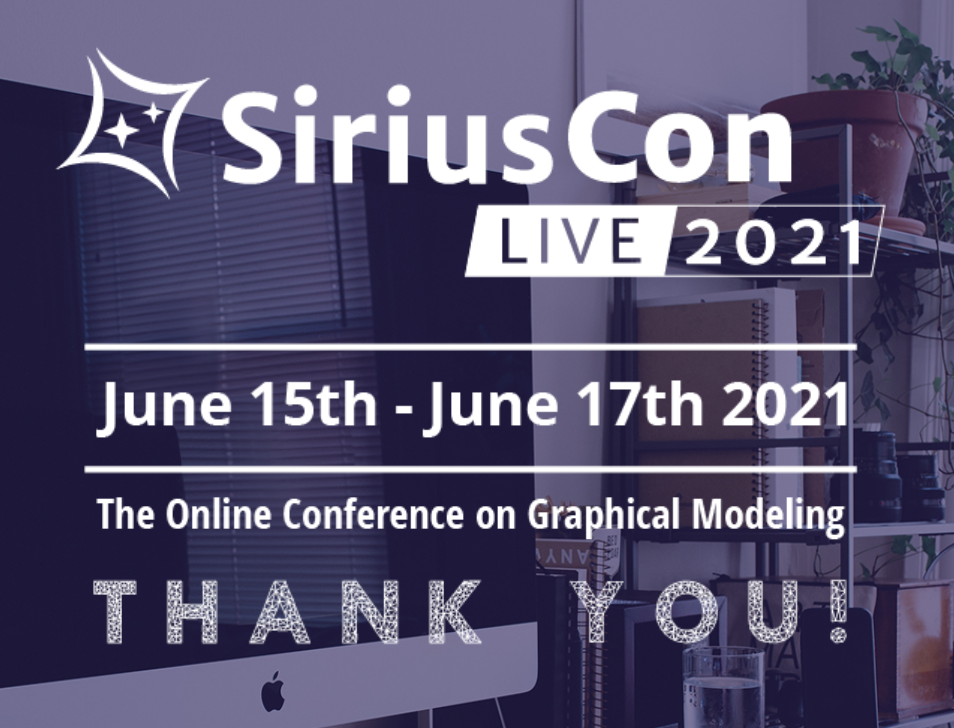 During this free event, organized by Obeo, with the help of the Eclipse Foundation, attendees discovered users' feedback and advanced features demonstrations.
SiriusCon 2021 was held online, with a great place dedicated to networking and interactions! During three half-days, the Sirius community got the opportunity to meet the team behind the tool and the other community members including from renowned organizations.
Eclipse Sirius is an Open Source framework to easily and quickly create a graphical modeling workbench dedicated to your domain-specific language.
Dedicated to your area of expertise and supporting your design concepts, it allows you to graphically design complex systems (IT software, business activities, physics, etc.) while keeping the corresponding data consistent (architecture, component properties, etc.).
A modeling workbench created with Sirius comprises a set of Eclipse editors (diagrams, tables, and trees) that allow you to create, edit and visualize EMF models.
On the 2nd day of the event, Jesús Gorroñogoitia from Atos held the presentation "A Smart Development Environment for Infrastructure as Code".